Chromatography Resins for a New Era
Focused on helping our customers with innovative technologies to produce biologicals cost-effectively.
We develop and manufacture stable, NaOH-sanitizable affinity chromatography resins used in the purification of human blood products and biopharmaceuticals.
Direct Capture™
Direct Capture™ is a patented scalable method developed by Sterogene Bioseparations for the rapid purification of a target biomolecule from unclarified feed streams without having to filter, centrifuge or pre-treat the feed stream or load on a packed bed chromatography column. Direct Capture™ purification speeds recovery of the target biomolecule, preserves biological activity, and reduces potential loss.
learn more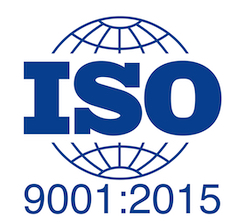 cGMP production & ISO certification
At our corporate headquarters in Carlsbad, we have our primary R&D center and ISO 9001 certified resin manufacturing facility. A second production facility is under development.
The company operates to the highest standards of quality. We maintain a Drug Master File (DMF), with the US Food and Drug Administration (FDA) for our resins and we provide clients with Regulatory Support Files.